Full Steam Ahead!
Production Overhaul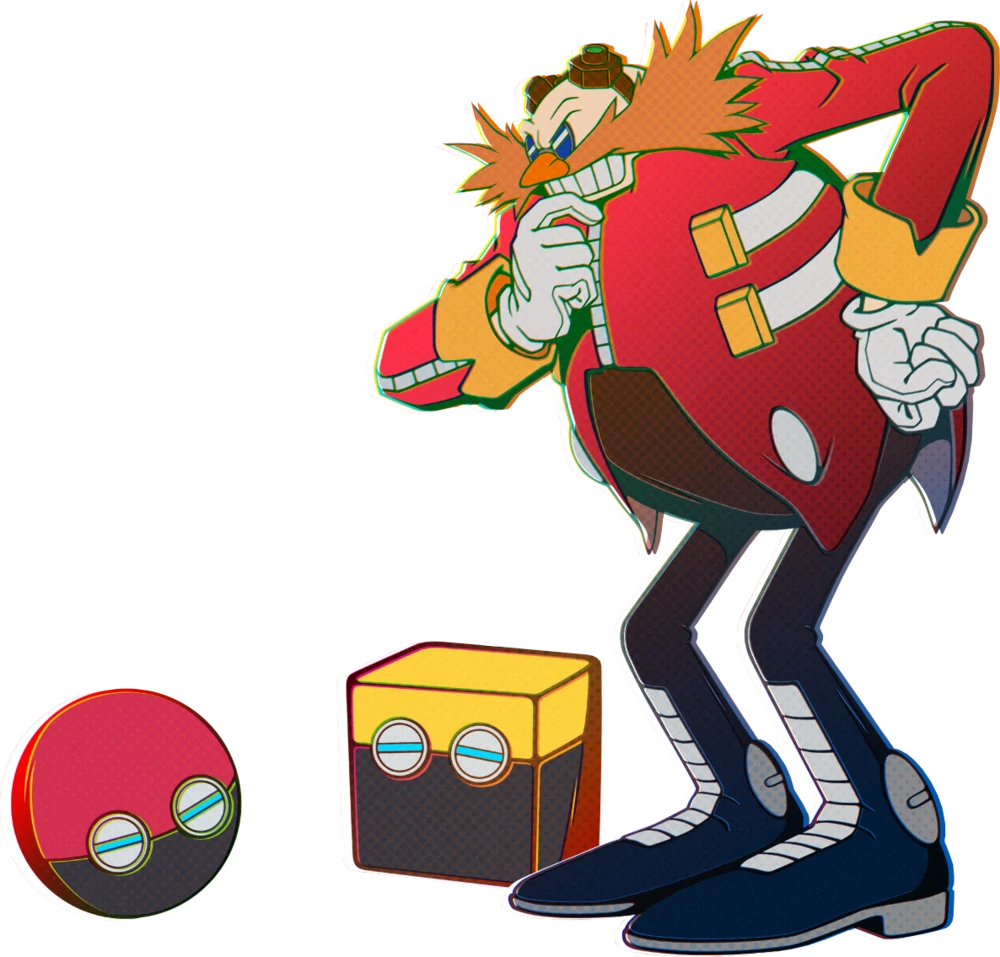 See y'all Feb 28th!
Revving These Engines
Damn, what a year.
2022 was a rollercoaster for a lot of us here at Legacy. Real-life problems and situations that we couldn't get around unfortunately held us back from getting more content out to you guys. While we would love to work on the comic and its spin-off material full time, we're not paid for this, so we have to treat it like a hobby passion project. Combined with the quality standards we've set for ourselves, you can see why releases are so far between each other!
That being said however, we have been working on things ahead of Issue 9's release, building up a backlog of content and taking a look at how we can improve our production pipeline. We're coming out of our shell for 2023, and we're confident it's going to be great for us, and for the Blue Blur.
Read on ahead to find out what we got in store.
Ninth Floor: Tools, Turncoats and Galaxy Transports
Kicking off the new year, we've released two major pieces of content. Issue #9: Full Tilt, and Legacy Uncut Episode 2: You Can't Go Home.
Issue nine follows Sonic and Tails in the Tornado, as they chase down Eggman in his massive floating battleship, the Wing Fortress. It's more action packed than most of our other entries, getting to see some solo Sonic action in a familiar environment. If your eyes are keen and sharp, you might recognize a prominent enemy they fight, what we call the "G-02 Assault Carrier, Codename 'Bet', is wholesale referenced from the Metal Carrier boss from Sonic 4: Episode II.
Legacy Uncut 2 pumps the brakes a bit, letting us get a closer look into the past, regarding a certain thief you folks might be familiar with. We get some insight in Rouge's life before she became an agent of the GUN. It might come as a surprise, but this isn't her first official Legacy introduction: we actually showed off her younger flashback appearance during Sonictober of last year.
But we're not done yet: I mentioned earlier that we've been working on stuff behind the scenes. This was so we could accrue a steady content backup and provide reasonable deadlines for ourselves. Tangible goals we wish to hit at a reasonable pace for the size of our crew, so we can get our content out to you.
To put it bluntly, we have up to issue 18 scripted, which marks about the 90% finish line of what we're calling the Genesis Saga. We have a few more issues of the main comic, a couple more for the spin-off series Mobius Legacy and about one to two Legacy Uncuts, before we start getting into the meat of Sonic's version of Mobius.
On top of that, we're going to start adding what we're calling "Codex Files"
Opening The Gates
Building off the earlier point of setting a certain quality standard for ourselves, it's important to discuss what that means exactly.
Previously, while we have had new hands join the project, we have a process in which we ascertain qualities to the position someone may apply for. This means, if you were to say, apply for the "Colors" position, you were expected to have a reached a certain bar of skill. After going through a review process, we decide whether or not to add the applicant to the team. While this is good for the quality of the comic, many applicants had to be turned down, ultimately forcing who we do have to work together under a kind of pressure. We always advocate that real life comes first, but this puts strain on singular workers for certain roles and deadlines end up getting missed.
With that, this coincides with our production process for the comics overall. We're introducing a new program where, previous applicants that didn't meet that certain bar can reapply as a "sub-artist" that follows a "Leader" on any given issue.
Here's an example: A Lead Inker is assigned to an issue, and then other inkers, the "sub-artist" follow their lead. The leader reports to the department editor. So the pipeline would look like; Ink Editor-->Lead Inks-->Sub Inks.
Sub-artists would work on consolidating workloads such as character lines, backgrounds, and other things. Still using the Inker example, what this means is that a sub-inker who might have applied before, but couldn't make it, can reapply and be guided under the Leader's wings. This also goes for new applicants that wish to help out. This would apply to all facets of the comic except for writers. Pencils, Inks, colors, and shading... all of it.
We're not exactly ready to roll this program out just yet; we're still getting the details figured out. But once we do, it would be a good idea to look out for announcements on our official twitter and our Discord server.
Issue 10 and our release schedule
Finally, touching on the content backlog we've accrued over the year, we're targeting a bi-monthly release of issues.
This might seem kind of nutty, especially since I just talked about getting more hands on the comic, but this is to show everyone that we're not dead and we're very much committed to bringing you a unique spin on Sonic in comic format.
At this moment in time, our biggest focus is on issue #10, which is currently targeted for a February 28th release. Every two months from then, give or take a couple days, we're expecting to hit similar stakes in the ground through the year, on top of other content currently in the works, such as Mobius Legacy #2 and Legacy Uncut Ep.3
Once we have more solid dates concerning future issues, we'll announce their releases through our social media. In the meantime, please look forward to what we have in store. It's absolutely titanic in stature, and I can't wait to get it into your hands.
Let's make this a great year to remember!
-Sunshine Nine