As Sonic Legacy is a labor of love, we'd love to see you audition to help us with the comic! Currently, no one on staff receives compensation. On this page, we summarize the audition positions. All auditions are handled on our Discord server. Please read the #intro-and-rules channel first. Fully fleshed-out rules for auditioning are located in each #auditions channel as pinned messages. Please join us there and go to the #auditions channels for all the details. And thanks for your interest!
In all staff roles, staff are expected to be able to take review and direction for revisions to content produced. When auditioning, we will require samples of your work. If you are auditioning for Colorists we do have sample pages for you to use for your audition.
Penciler
Pencilers are the first step in the big process of drawing the Sonic Legacy comics. Pencilers are responsible with rough story-boarding, panel layout, and of course the primary pencils that make up the artwork in the issue. Pencilers often work with one or more other pencilers, and even the other artists, with pages in an issue divided up between those assigned to the task.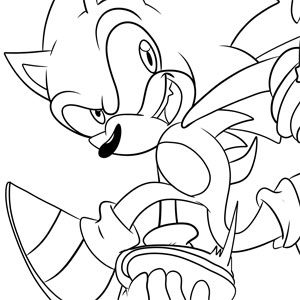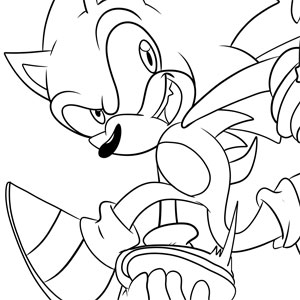 Inker
After a penciled page has been approved and signed off on, the page is assigned to an inker. Like with pencilers, the pages in issue may be divided up between one or more inkers so the task isn't too daunting, and so deadlines can be met.
Colorists
Colorists then take the approved inked pages and color them accordingly to defined palettes, utilizing shading and blending techniques. One or more colorists may be assigned specific pages in any given issue.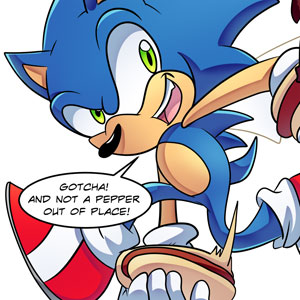 Letterer
Adding the dialogue bubbles is the last part of the comic issue production process. Letterers take the polished, finished colored issue pages and add in all the proper dialogue.