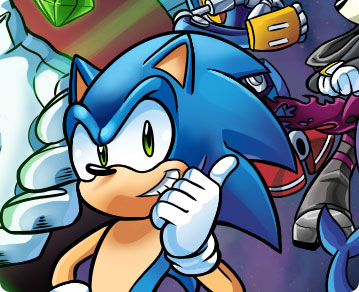 WHAT'S SONIC LEGACY?
A Sonic fan comic built by the fans and for the fans, with love for everything of the Blue Blur.
About Us
READ THE COMIC
Catch up on what's going on with Sonic and Tempest as they brave the dangers and thrills of fast-paced adventure!
Go Read
SUPPORT US
Support us and get special access and perks, like custom artwork and direct access to staff.
Patreon
KEEP UPDATED
Did you miss something cool about Sonic Legacy? That's okay. Check our past newsletters and see what you missed.
Newsletters
AUDITION FOR STAFF
Sonic Legacy is run on fan love. We're always looking for people to help us with the development of the comic. Interested? Check out the guidelines and then login on Discord and submit an audition!
How to Audition
WANT TO CHAT?
Come on over! Our Discord server's open. Just be sure to follow the server rules.
GO TO DISCORD