RETIRED TEAM MEMBERS
1UpWelch
A gamer, an artist, and Sonic fan for life. Streams on Twitch. Always looking for a challenge, and ready for anything. With way too many interests and projects yet to see the light, maybe some of them will eventually become real. Hang out, and be part of the journey with me.
Discord: 1UpWelch#0177
Editor for Sonic Legacy: Issue 1 (Official Dub)
KERBARU
Director/Editor
Pencils
Inks
Colors
Animator
Freelance digital artist and the biggest KOS-MOS fan.
Veeloopz
Director/Editor
Pencils
Inks
Colors
Veeloopz is a freelance artist, mainly drawing comics or fanart for fun and experience. She is a hired storyboard artist, so she doesn't have much free time to draw other things than her work! But when she does have free time, she loves to work on her own webcomic, work on Sonic Legacy, play video games, and hang out with friends. Veeloopz has been into Sonic ever since Elementary school, and she is very excited to keep working with Sonic Legacy and it's staff members! Torches & Beyond Webcomic
The Weegee
A man who pops up just to interact with others and do something meaningful. While dodgy, he tries to have his heart in the right place and do his best. Whatever you want to call him, he designs characters, worlds, and Sonic lore for himself and others who are interested. He joined Legacy to make something of his ideas, but had to drop out because of health complications. Nevertheless, he still wants to assist in any way he can on the Legacy project and is ready to answer the call if he's able to. His work so far is minor, but he does work like naming Liberica and Meridica. The creator of Fidget the Wolf, Peek the Hedgehog, and many more characters since then with many more to come.
Weegee's World Lore
A work in progress lore document of 'Sonic Starlight'. The world inside it is made by him and is in alpha stage with a few of its elements subject to change. However, he's slightly confident in his writing and worldbuilding abilities to show it off to everybody.
View PDF Document
Adam Thomas (Katon)
A freelance comic artist who's looking to break into the industry working on Sonic comics for IDW. They stream part time on Twitch while working on building their brand! Main Website
Christopher "RocketPOW!" Elder
Ello there. My name is Chris, and I'm a Computer Animator with a hobby in illustration and concept art. I have been a part of several projects, including Sonic Legacy, Archie Sonic Online, and Tails Adventure Armada. Main Website
elisonic12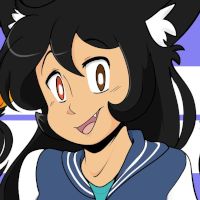 Name is snow/eli/avery/birb depending on where you know me from. Working hard on animations and art/comics. Drawing and Playing 24/7 - oh, and streaming games/art, too.
Fiinelrush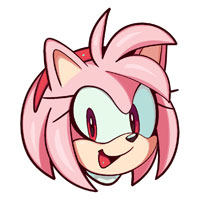 Digital artist that loves to draw characters from various fandoms, but mostly known for my Sonic fanart. Also helped on Sonic Galactic.
(FloopLoopz) Floop
Amateur multi-fandom artist looking to get into animation.
Riggo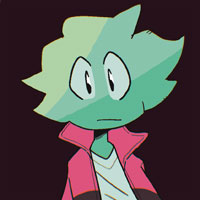 Just a guy who likes to draw blue hedgehogs. Working as the line artist for Sea3on.
JaSketch
Hey all! I'm a former artist for Sonic Legacy. I've been a huge Sonic fan since I was seven and still love the blue blur to this day (for better or worse). I contributed to a handful of issues (most notably inks for Issue 3 and colors for the animated teaser end cards). I've also worked on a number of issues for Archie Sonic Online as an Inker and Colorist. I'm no longer part of any Sonic related project at the moment; But you can see more of my work as colorist for indie publisher Rogue Comix's new series, I Adam and Eternity! I love to draw, play video games, and write in my own time.
Kaistro aka Marek Sterling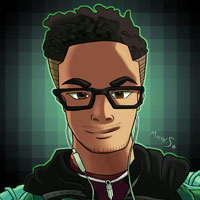 Hi! I'm Kaistro. I've been a Sonic fan for as long as I can remember. As a creator, I started off by writing Sonic fanfics in 2010. Since then, I became an artist, and now I enjoy the best of both worlds. I have a big soft spot for Shadow and Silver - the two have influenced my art and stories the most.
Robotic Pastries
RP is a freelance artist that loves drawing bugs, comics, and of course, Sonic the hedgehog. Sonic and his creative community has always played a big part in inspiring her artistic journey, and creating the desire in her to contribute to it with fun ideas of her own. She has a passion for telling stories, and is currently working on her own comic Boxing Bugs as well as contributing to Sonic Legacy.
SpeedySpikes (ArtisIan)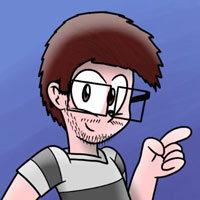 ArtisIan (formerly SpeedySpikes) is a cartoonist, animator, YouTuber and musician, and holds an undergraduate certificate in Digital Art from Penn State University. He's been drawing since he was about 10 years old, inspired by Yuji Uekawa's Sonic artwork as well as the Garfield and Calvin and Hobbes comic strips. His specialty is character artwork, and he currently runs a webcomic called Wausau and Jackson. He loves to make people laugh, which inspires the comics he draws. 他也可以说中文. Wausau & Jackson Webcomic
Vintage Japes
I have been drawing for most of my life, and only just recently decided to step out into the world. I love to create, build worlds, and bring to life characters. I plan on working on my skills to help bring imagination onto a page. On the side I am a game dev, though I focus mainly on Sonic Legacy. Besides that, I love comedy, music, and playing video games. Fiverr
Time8th
Voice of King Nigel Acorn. Time8th is a Sonic Paradox VA for fun. The role he's best known for is Weird Robotnik. He's been with SP for several years now, popping up from time to time to mingle. He mostly can be heard in ParadoxPowerPlays these days. He enjoys telling stories, and hopes you all enjoy his writing for Mobius Legacy #1.
Discord: Time8th#5939
Piggybank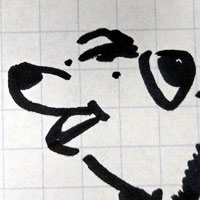 Storyboard Artist and creator of a few debug strips for Legacy, as well as an Animator for Sonic Paradox on productions such as Seaside Denied and Sonic Shorts Volume 8. A small piggy bank bought at a dollar store which holds pennies, nickels, dimes, and quarters. Rattles when shaken. Spends every waking moment silently hoping you are having a great day. * Newgrounds
(* this feature requires two AA batteries)
Sonic Shorts V.8
Seaside Denied