SPECIAL CONTRIBUTORS
CrystalAvenger
Voice of Holly [Christmas OVA] Hi! I'm crystalavenger! I've been voice acting for a few months now and I'm so extremely excited to be a part of this amazing project!
HassenVO
Voice of Silver (Meph Mart). I'm a just a lost dude who voice acts for fun.
KerwenT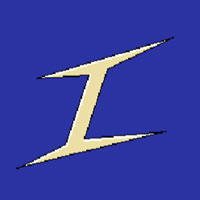 Voice of Shadow (Meph Mart). Voice-over is the main thing I do, but I have hobbies with art and writing... that's it.
SimitarchVOs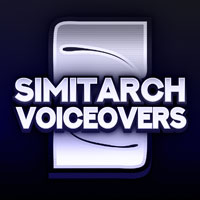 Voice of Commander Tower (Meph Mart). I'm an anonymous voice actor who has been a big fan of the Sonic series since childhood. I've been in comic dubs and animations! I also dibble-dabble in logo design.
SonicQrow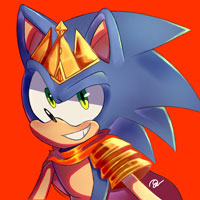 Voice of Zavok (Meph Mart). Hey, the name is SonicQrow. I am a freelance voice actor who has been providing voice overs for more than a year. Currently I'm doing a multitude of projects and enjoy each one of them.
ZonicTHeHedgehog
Voice of Spruce [Christmas OVA] A video game connoisseur, 24/7 Let's Player, editor, and love getting occasional voice work. Overall enjoy tasks when given, hobbies are good to! Patreon Page
Cyber
Cyber writes things. It's one of the few applicable skills he has. He has not been to Hong Kong. His car was not crushed in Knoxville. He's not available tomorrow to deliver a human kidney to Amsterdam.

Cyber: "What's so special about this comic anyway? It's just another chapter in the pointless rivalry between Sega and Paradox. They made an anime, so we made a flash cartoon. They made a comic, so we burned down their city hall."
TrevZed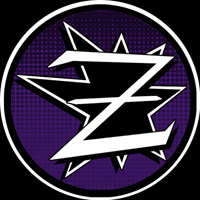 Voice of Infinite (Meph Mart). TrevZed is a freelance VA and aspiring writer with a big passion for the Sonic series. Since 2017, he's been a part of a couple Sonic related projects providing a wide variety of character voices.
357Sneak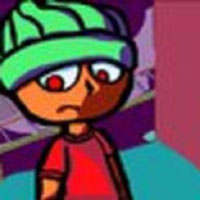 Sneak is a freelance animator and storyboard artist. They are currently an asset illustrator for a game in development. While not doing a job, Sneak is most likely practicing drawing. Newgrounds
Animation: Segment for Sonic Seconds V.9

AzureChuck
Hey, I'm AzureChuck (or Chuchu I.). I'm an aspiring animator/storyboarder, and a big fan of Sonic. If I'm not drawing, I'm either coding or playing games with friends. I've made a few shorts for Sonic Paradox and now I'm animating on the Legacy OVA!

Chris000
I'm a freelance artist, aspiring animator, and as of recently a storyboarder (working on the Christmas OVE storyboards). This is my first group project of this caliber and I'm happy to have helped! When not sketching, I enjoy reading, gaming, and rucking. Main Website
Kitcatcandy456 (or Jiji M.)
I am an amatuer artist who's pursuing a career in animation. Currently I'm working on Legacy's animated OVA and a project with Sonic Paradox.