Issue 6 In Progress!
Animated Special
Auditions Soon!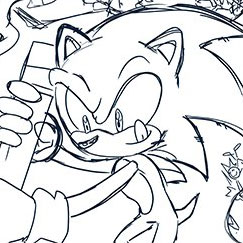 Your Ad Here
With a new year comes new challenges, and getting the first two newsletters released was definitely one of them! We'll continue to ensure that we have content released on schedule, no matter what may be occurring.
Issue 6 In Progress
It'll more than likely be another month or two before the issue is ready to release, given the time of year and most of the staff still pursuing education, but it is definitely in the works, and updates will be given accordingly!
Winter is Coming... Slowly
Few things are as culturally important as the holidays. They lend to establishing a significance to history and the events around them. We want that same attitude to be reflected in the Christmas special. Extra hands is very much welcome. With a projected release date of December 2021, we look forward to bringing you more details as time goes on.
Auditions Opening Soon!
As we shuffle through artists on the project, we run into gaps where new blood is needed! Keep an eye out on Twitter for when we announce new roles open! Hope to see you audition!
Views: 73