The Ride Never Ends
Really, Soon!
Mail's Here!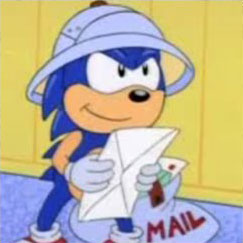 Hit Up Our Patreon!
Given the state of the world, we here at Sonic Legacy give you our best wishes. Remember to be safe out there; you have many people who love you. As for right now, we're currently working on several things at once, so we apologize for the late update.
The Finish Line!
We know, we know, we've said this before, but we really are close this time! Issue 6 is mere inches from completion, and it's gonna be one of our biggest issues yet! We're introducing a myriad of things that aim to include our fans more intimately.
Community Outreach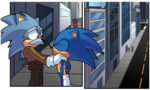 For those that wish to submit questions, letters or fanart, you can send these things at soniclegacysp@gmail.com! You can also use Twitter, or comments on our videos, and you just might see it in our next release. "What do you mean in the next release?" Stick around to find out... ~ In the meantime, our YouTube channel is hosting a series of retrospective reviews concerning past Sonic comics, taking a look at what did, and didn't work. Be on the lookout for those!
Audition Submission
Looking to throw your hat into the ring? Why not try auditioning for Sonic Legacy? We're always on the lookout for talent! Pencils and colorists are a major plus. Just join our Discord server and follow the guidelines in the auditions channel, and you just might make the cut!
Views: 143